SeAMK Seinäjoki University of Applied Sciences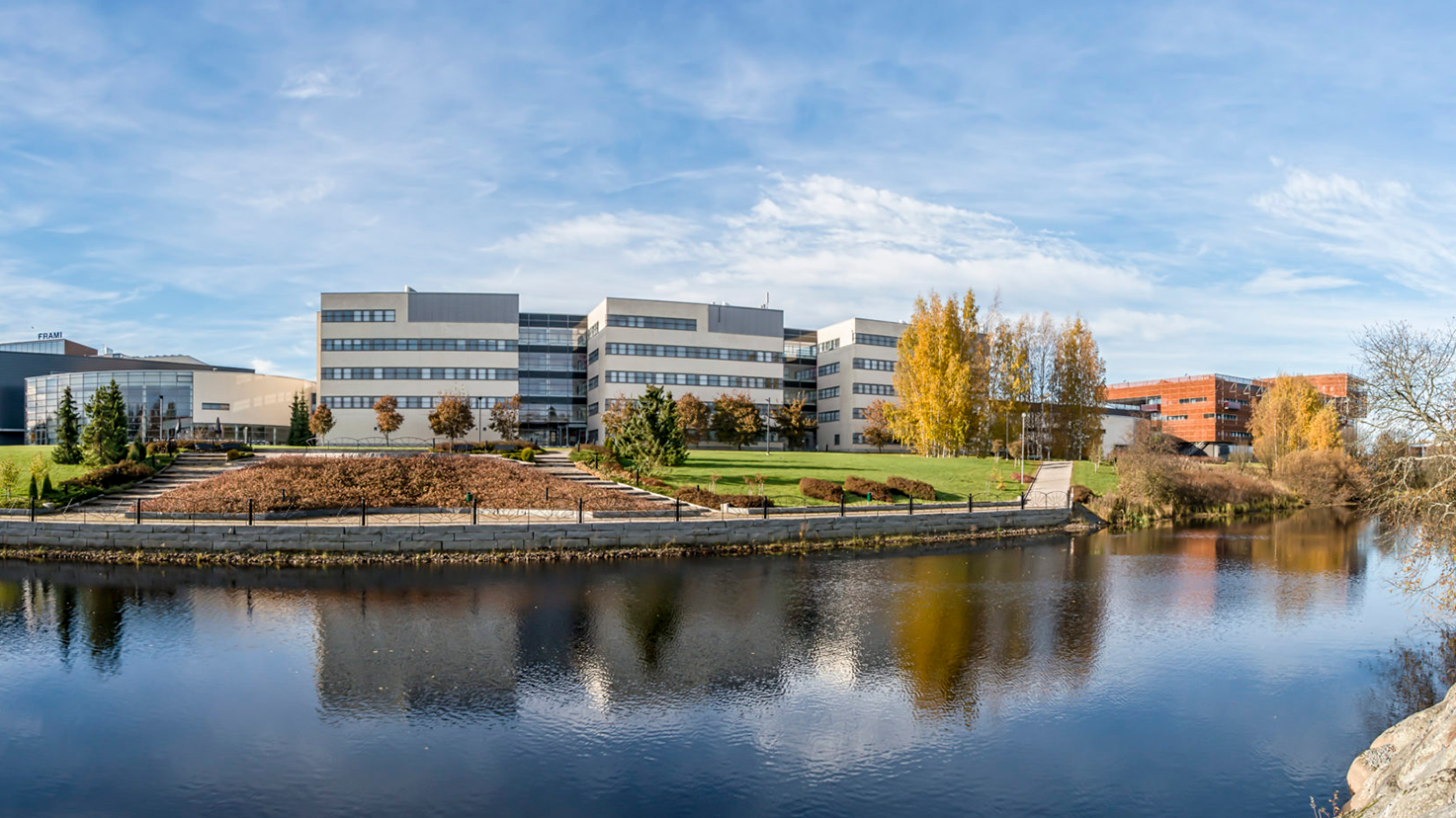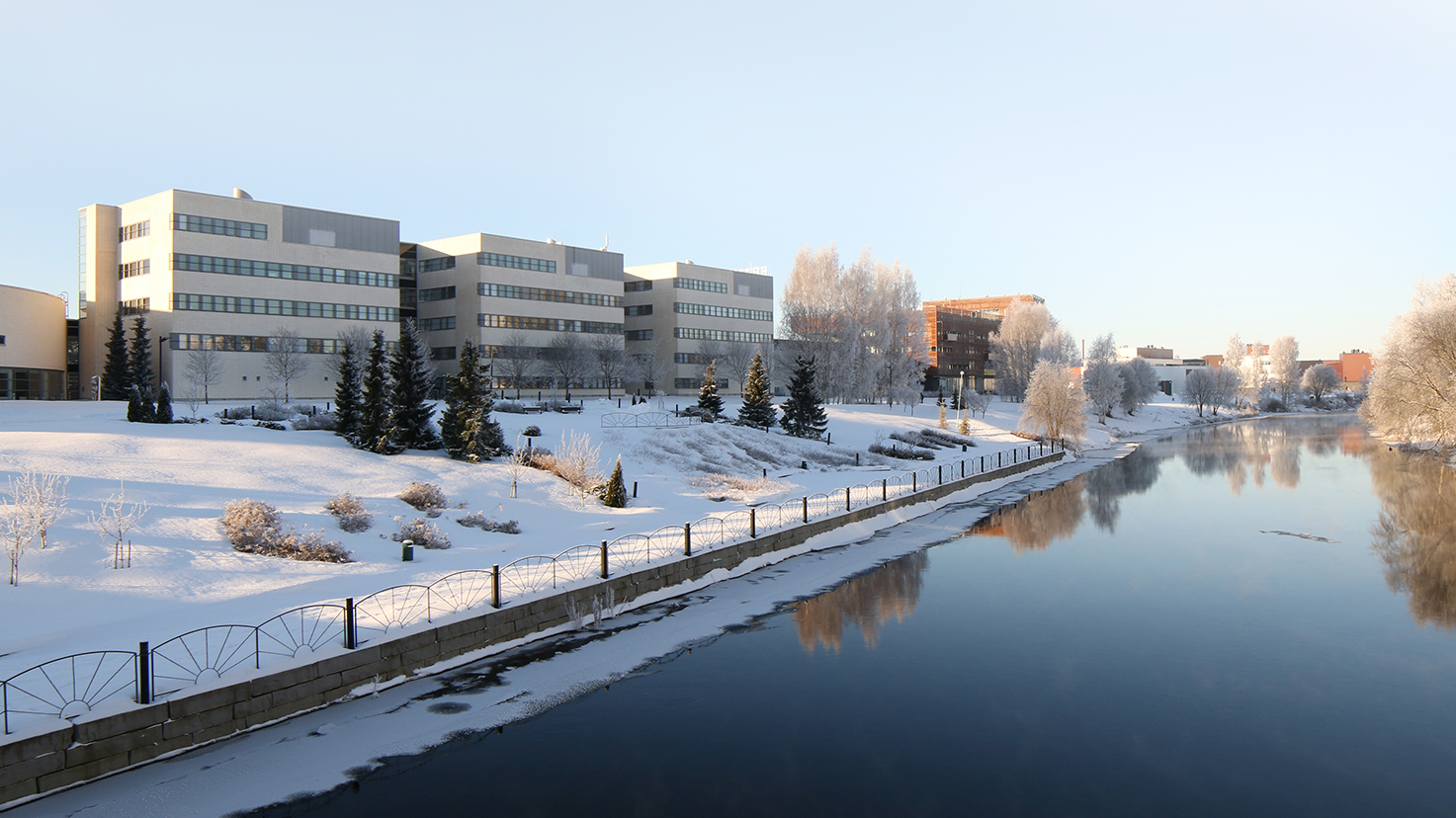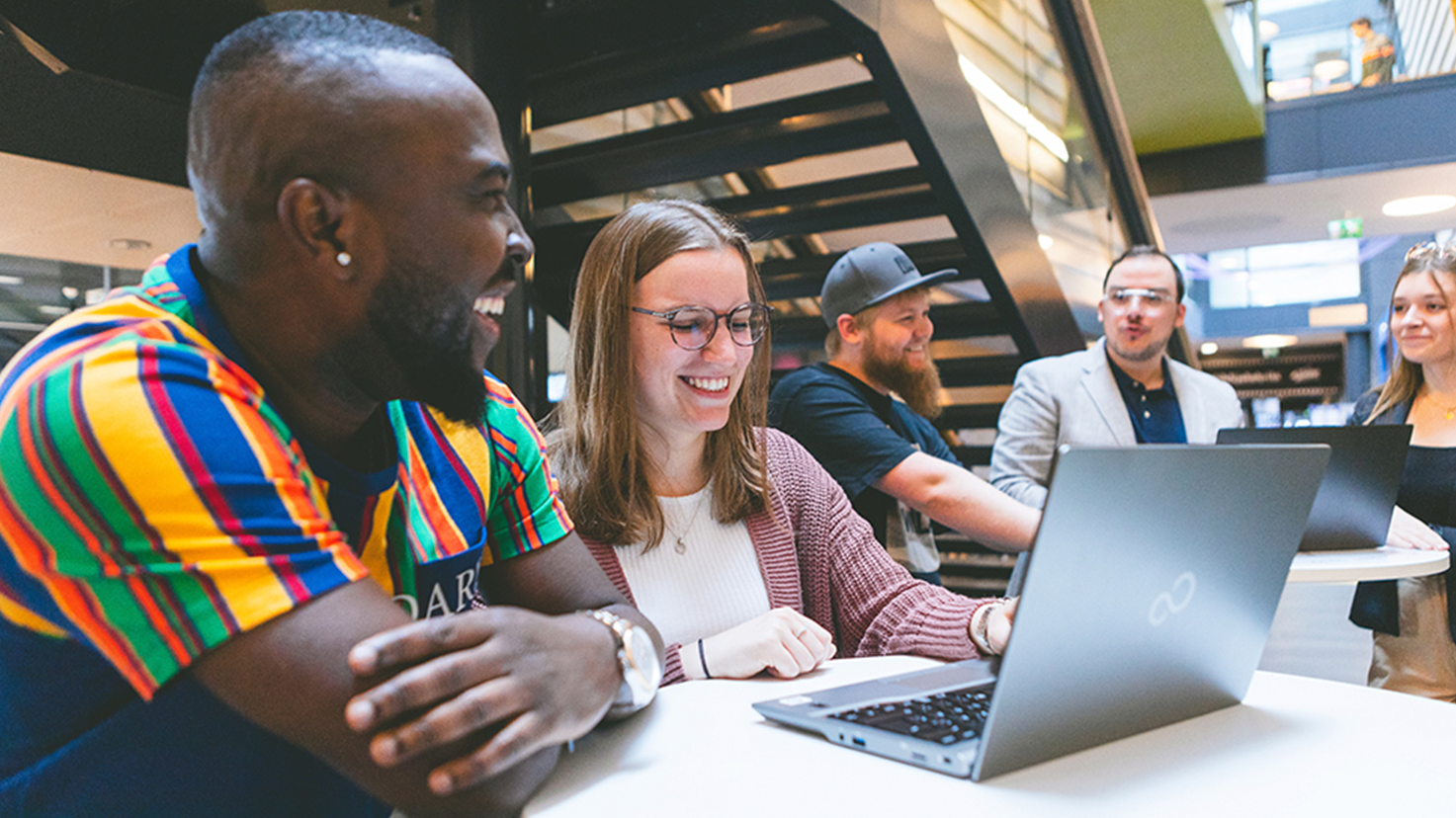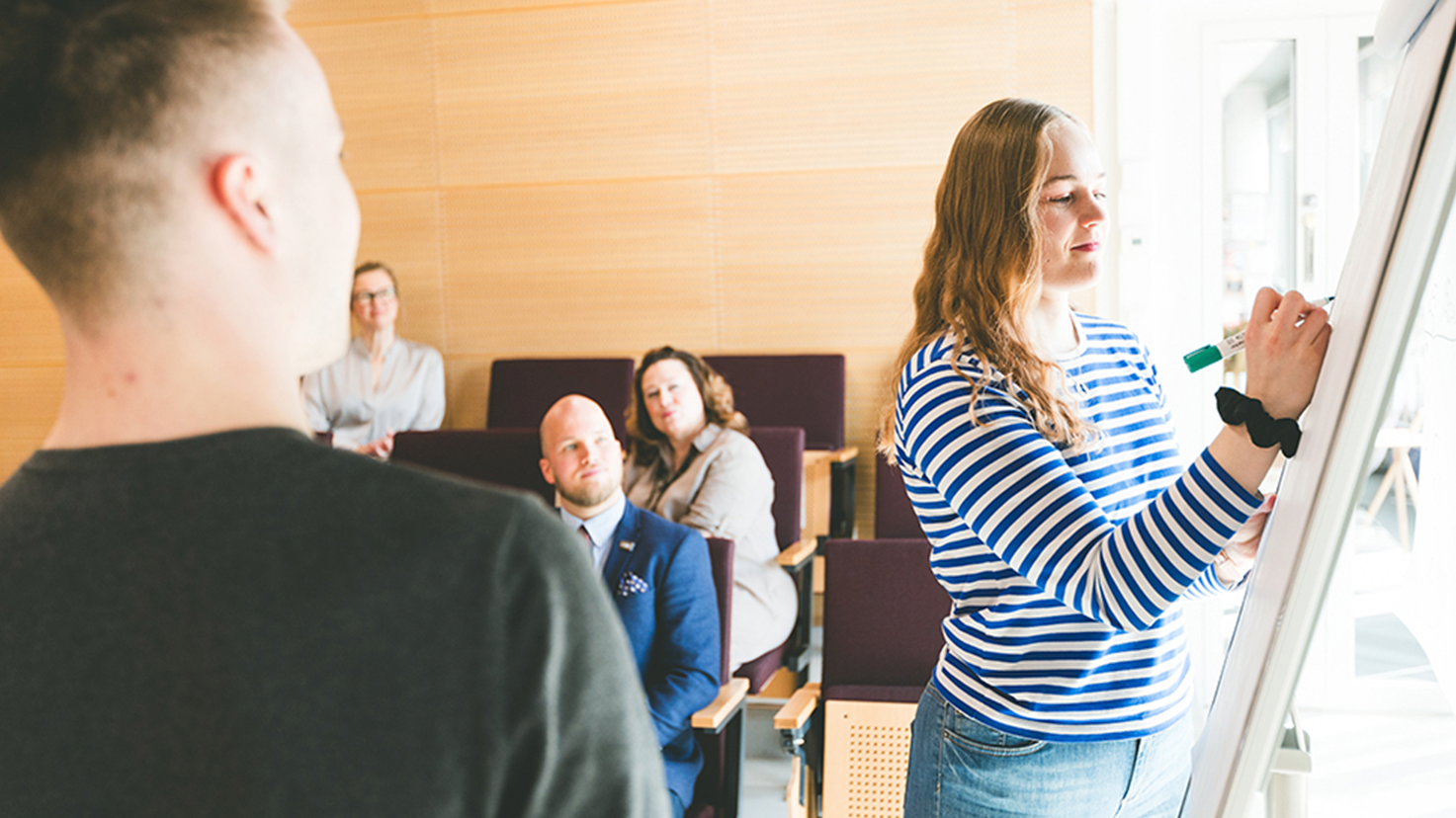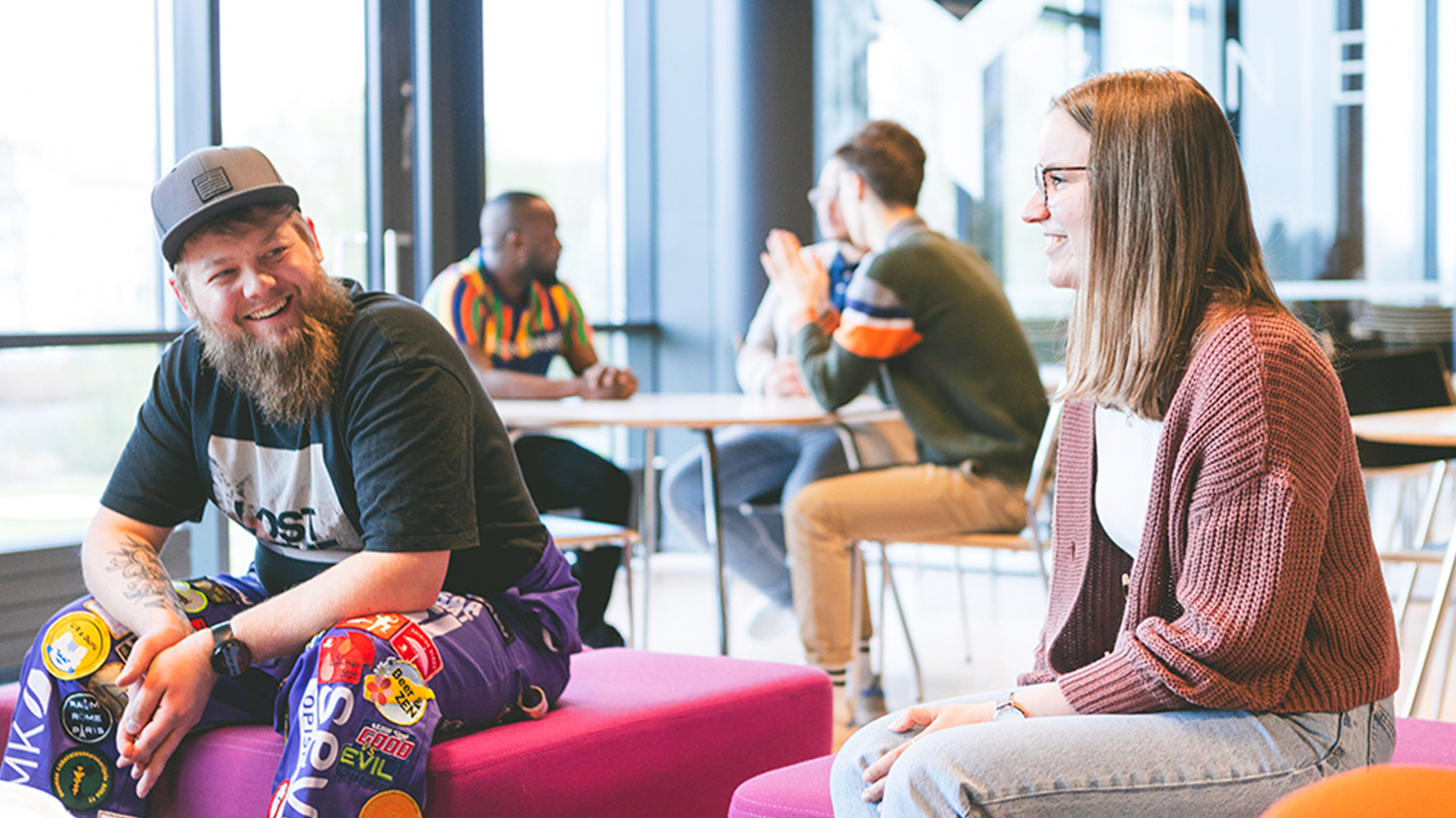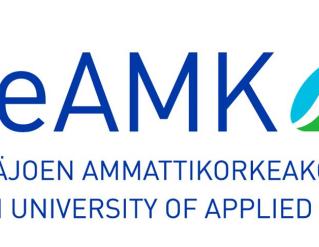 Finland
https://www.seamk.fi/en/
seamk@seamk.fi
Kampusranta 11, Frami F building, FI-60320 Seinäjoki, FINLAND
SeAMK Seinäjoki University of Applied Sciences - Best University for Our Students
Seinäjoki University of Applied Sciences (SeAMK) is a multidisciplinary institution of higher education and an efficient actor in education and research, development and innovation (RDI) in the region of South Ostrobothnia in West Finland. Our goal is to be the best university for our students (Vision 2030). The comprehensive education offer in six fields of education, combined with high-quality research, development and innovation services, enables SeAMK to be effective regionally, nationally and internationally.
We currently have about 5,000 students, of which 10% are international degree students. We offer both bachelor and master level degree programmes. Five degree programmes are totally taught in English. We have approximately 400 employees. Seinäjoki University of Applied Sciences is a limited liability company with the highest decision-making power in the Annual General Meeting and the Board of Directors. Dr. Jaakko Hallila (M.Sc.) is the current President & CEO of SeAMK.
Download SeAMK & degree programmes brochure here >>
Fields of education
SeAMK provides education aiming at high-level professional qualification in the following fields:
Degree Programmes in English
Internationalisation
Internationalisation is a strategic aim of SeAMK. We have about 200 partner universities in 50 different countries all over the world. Active student and academic mobility, RDI projects and international conferences are a vital part of our international activities. Read more here >>
Research, Development and Innovation at SeAMK
The RDI (research, development and innovation) activities of SeAMK are focused on multidisciplinary core expertise areas, which are congruent with the strategic focal areas of the University Consortium of South Ostrobothnia. The aim of the RDI activities is to support business operations requiring high-level expertise. The volume of annual outside research financing is about 5 million euros. Every year, more than 90 people contribute to the RDI activities of SeAMK. All six fields of education at SeAMK have both educational activities and research, development and innovation (RDI) activities. Explore our RDI services here >>
Profile Areas of SeAMK
In education and in RDI activities as well as in networks SeAMK has concentrated on the profile areas, which are:
Food safety
Digital manufacturing and industrial internet
Wellbeing technology
Growth entrepreneurship and business transfers
An emerging field: Circular economy with sustainability
These areas of expertise are being developed based on regional and international needs and our special strengths.
Why to choose SeAMK?
At SeAMK, you study near the city centre of Seinäjoki on the beautiful SeAMK Campus. We value our students and the quality of teaching is high. We invest in internationality, and our teaching emphasises entrepreneurship and working life orientation. We are one of the nation's top in terms of employment after graduation.
Seinäjoki University of Applied Sciences (SeAMK) is once again the best university of applied sciences in Finland in the 2021 results of the nationwide graduation feedback survey (AVOP). According to the graduates of a bachelor's degree, SeAMK is the best place to study. In addition, SeAMK has the best study satisfaction, the best study support services, the best learning environments as well as the best feedback and assessment practices and working life connections. (Source: vipunen.fi)
For international students we offer bachelor and master degree programmes, exchange studies, shorter intensive courses and open UAS studies. It is also possible to apply to SeAMK as a transfer student from another Finnish University of Applied Sciences. Read more here >>
FIELDS OF STUDY
Agriculture, Forestry, and Fishery
Architecture and Building
Economics & Statistical Sciences
Engineering and Engineering Trades
Journalism and Information
Manufacturing and Processing
Medicinal Chemistry & Pharmaceutical Technology
Medicine, Surgery, & Dentistry
Obstetrics, Nursery, Physiotherapy, & Medical Radiology
Social and Behavioral Science
Urban Planning & Land Management
Visual Design (Graphic Design)
| Symbols & Programme Name | PROGRAMME | Degree Level | Duration | Tuition | |
| --- | --- | --- | --- | --- | --- |
| | Master of Business Administration, International Business Management | Masters | 2 years | | |
Living and studying in Seinäjoki and at SeAMK
What if you started studying at the SeAMK Seinäjoki University of Applied Sciences, the best university of applied sciences in Finland? Find out what is it like to study at SeAMK and to live in the City of Seinäjoki. Read more here >>
Facts about SeAMK
About 5000 students, of which 10 % international students
400 academic teaching and other staff members
21 bachelor degree programmes
13 master degree programmes
5 degree programmes totally taught in English
Double degree agreements in 8 countries
10 exchange programmes
200 partner universities in more than 50 countries in Europe, Asia, North America, South America, Africa and Australia
SeAMK was founded in 1992 through a merger of various institutes, each of which had a history of up to more than 100 years
Learn more about SeAMK in our webinar on Friday, November 18th
Watch the recording of our webinar held on Friday, November 18th, and you can hear more about SeAMK and our study possibilities!