Hochschule Trier, TRIER UNIVERSITY OF APPLIED SCIENCES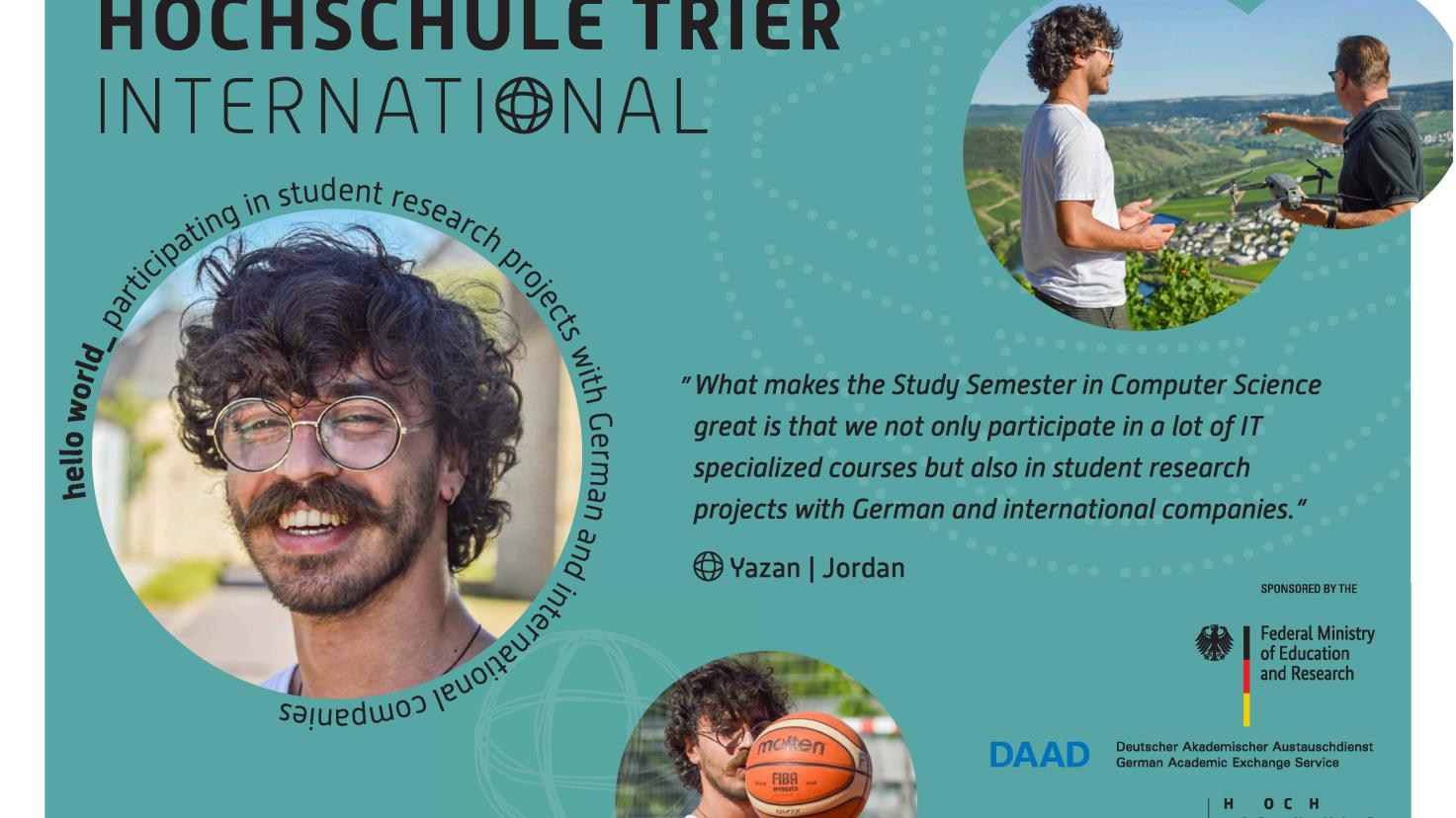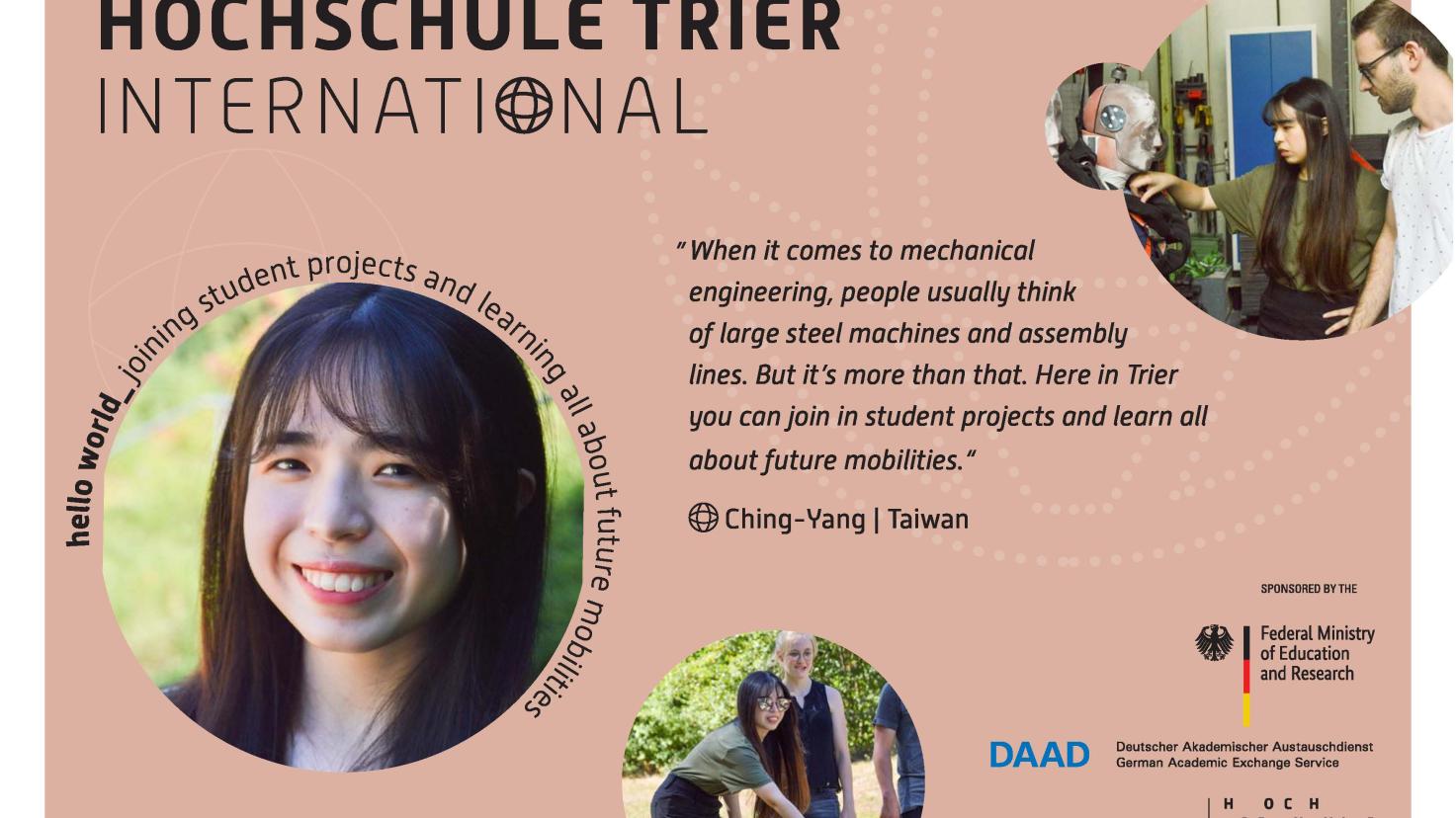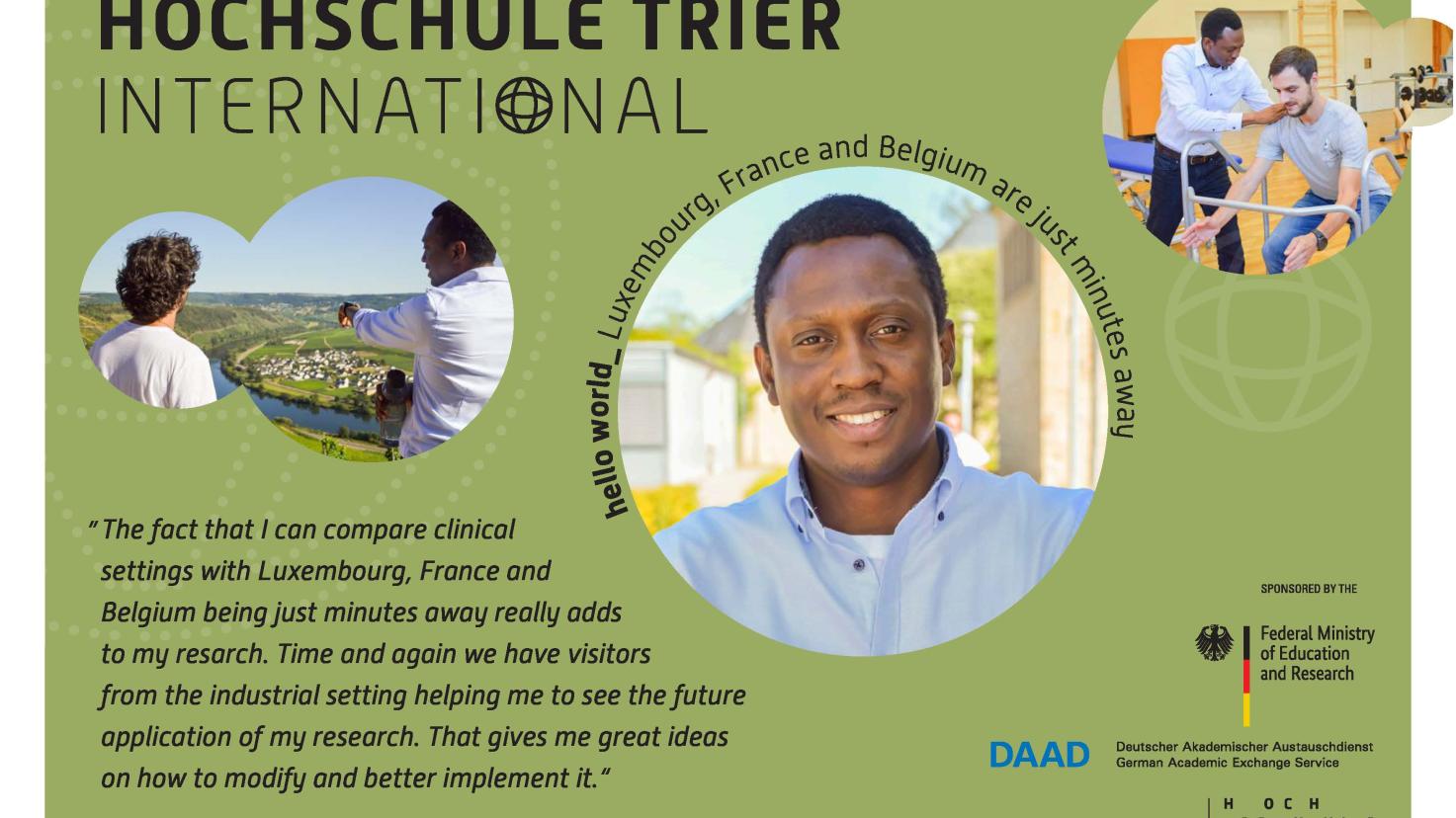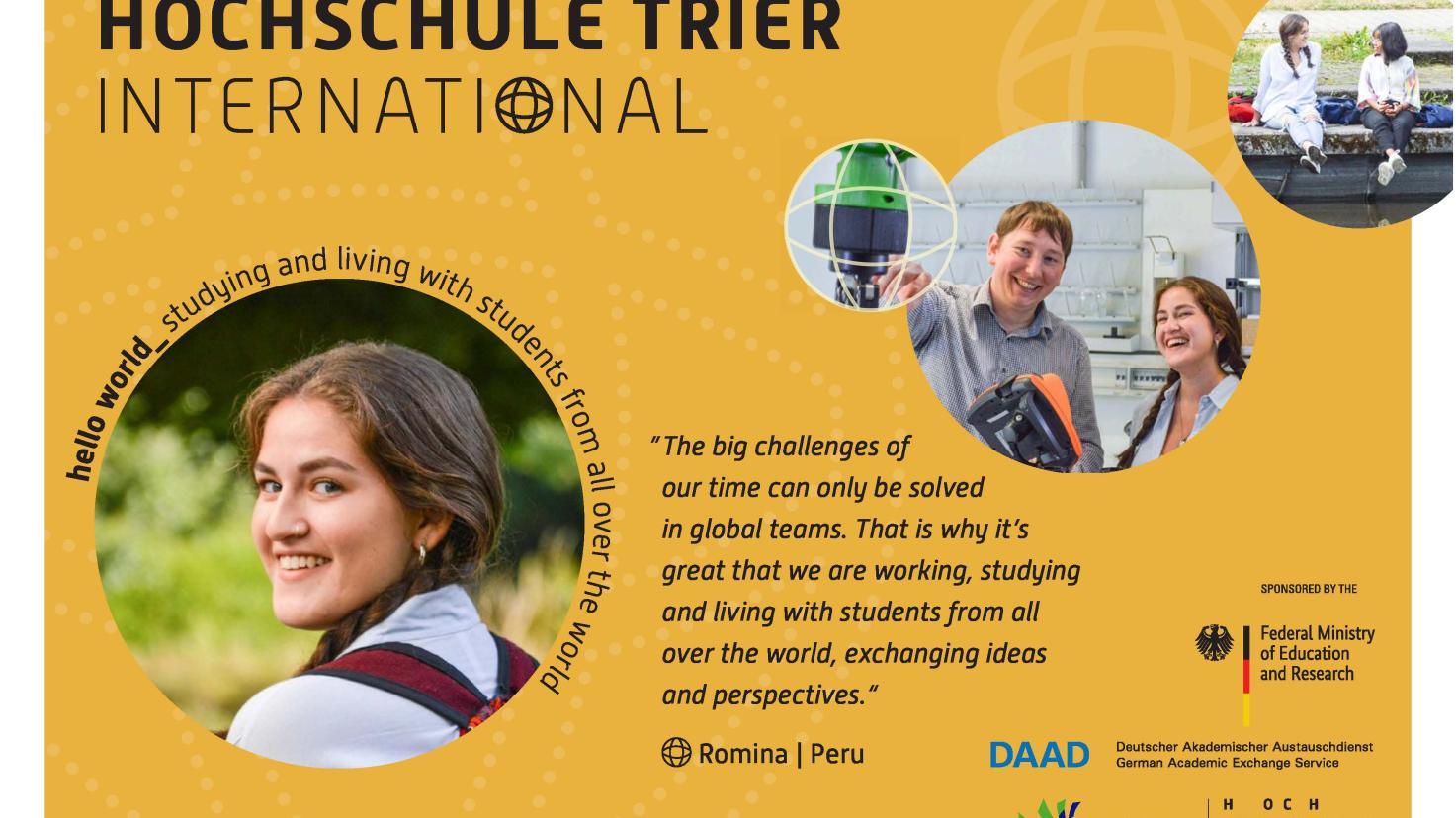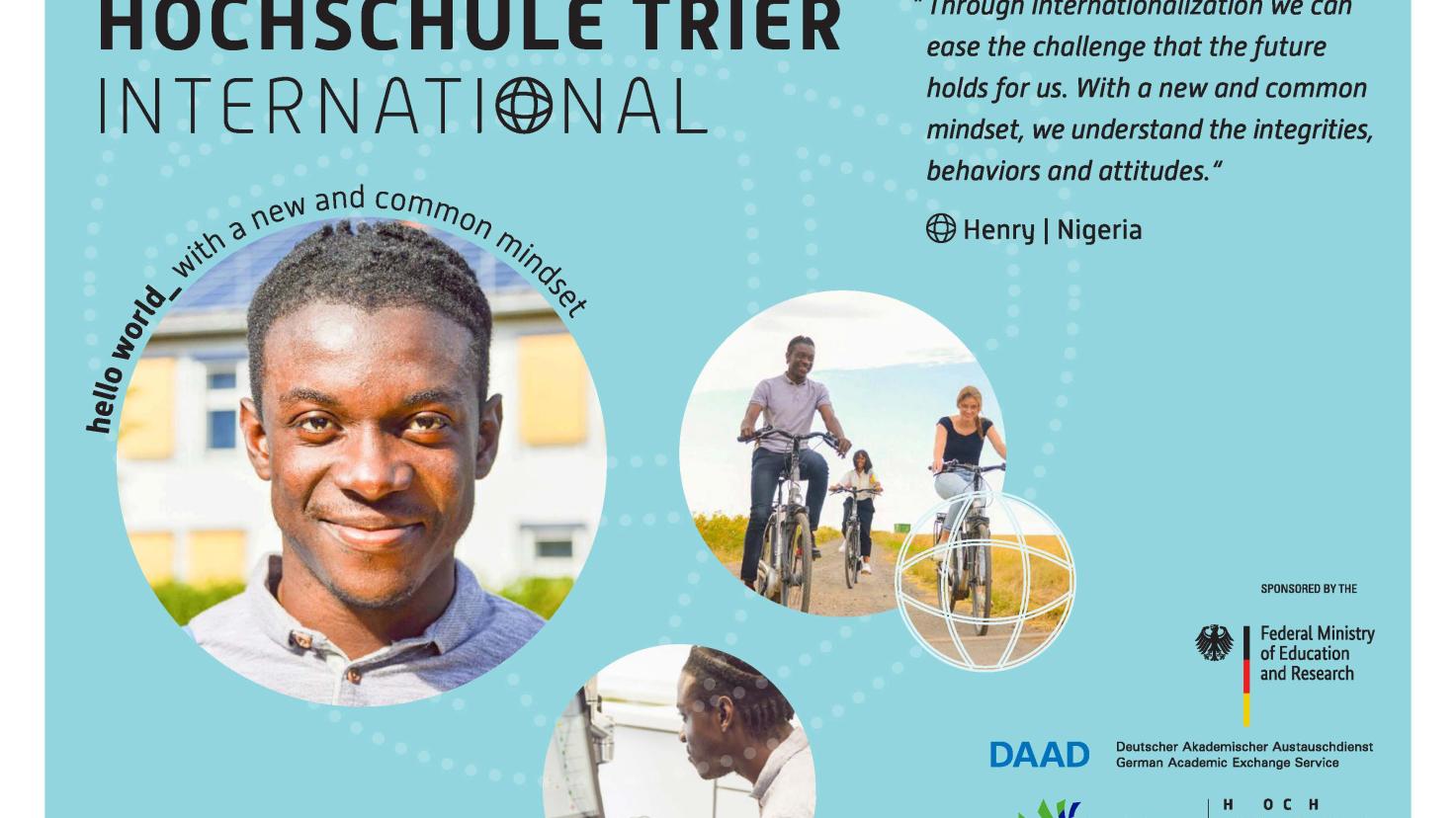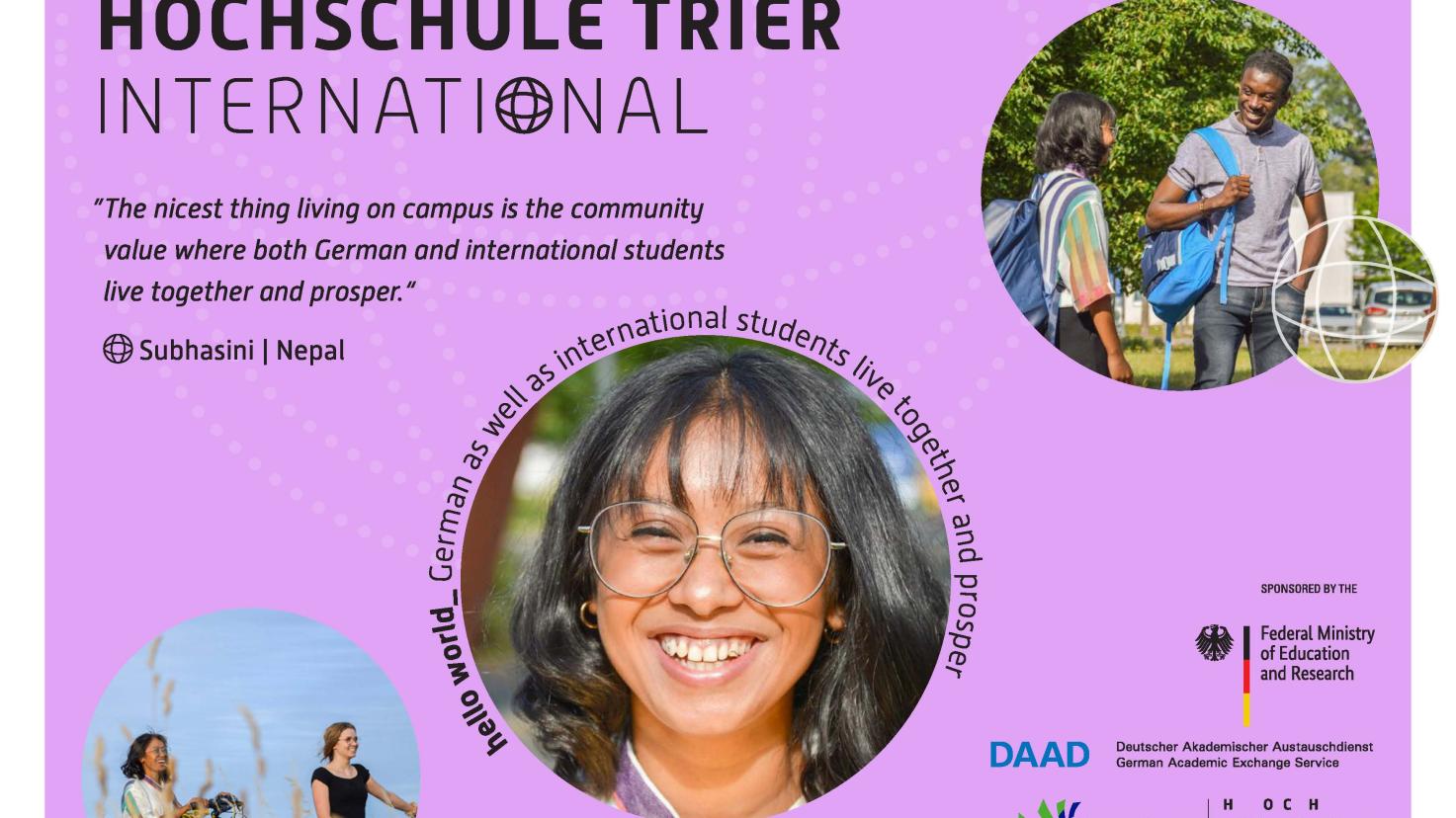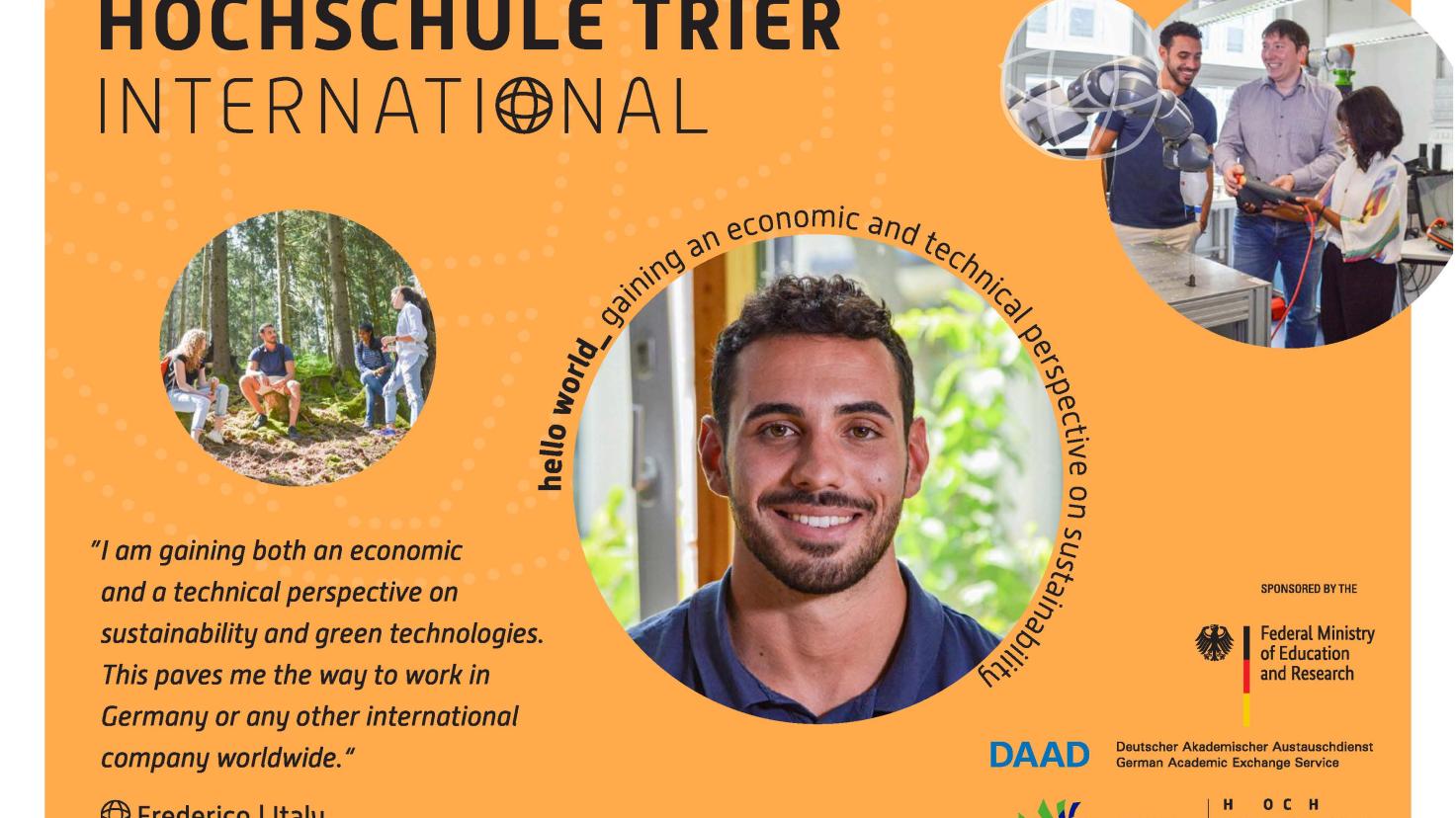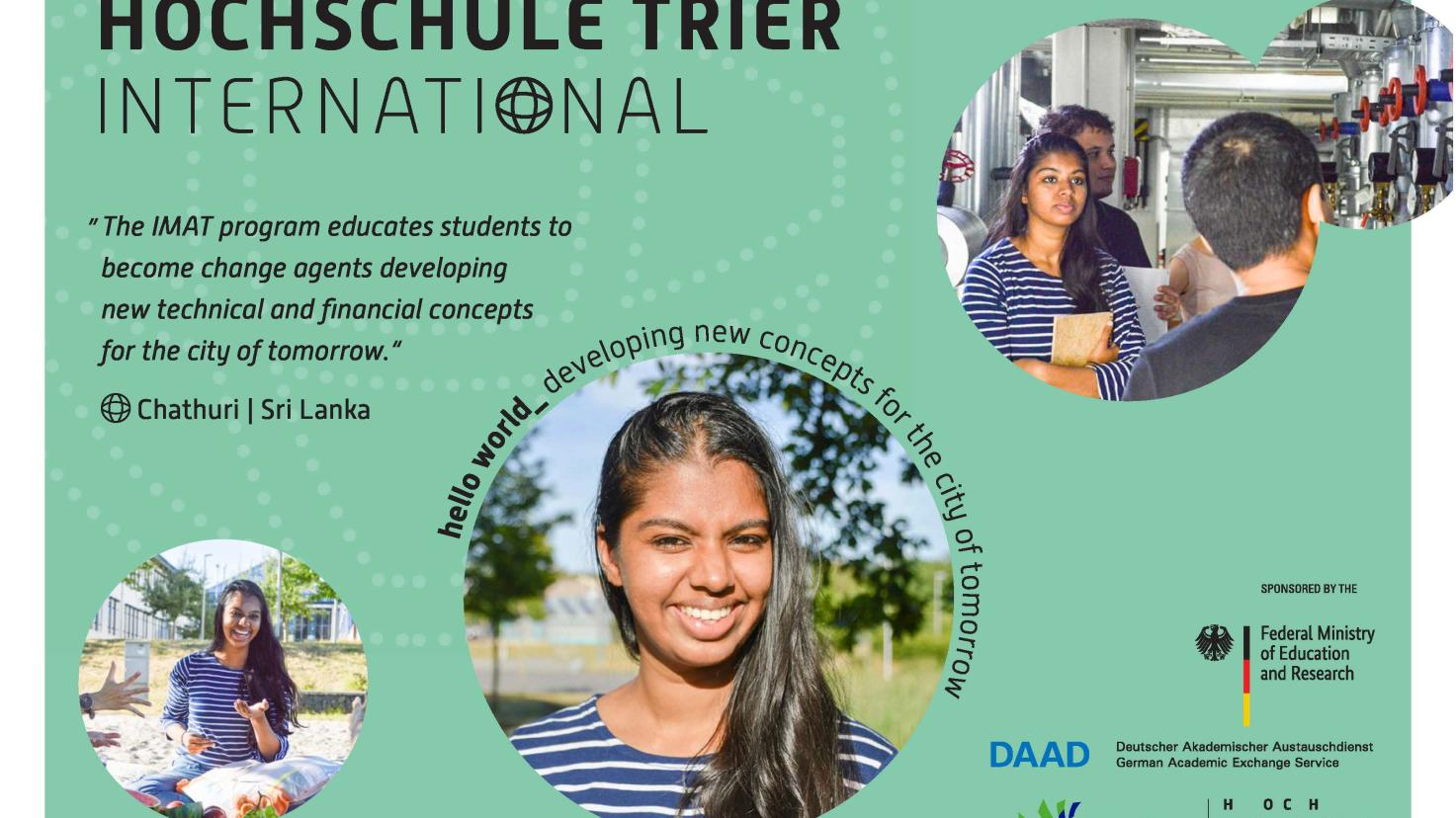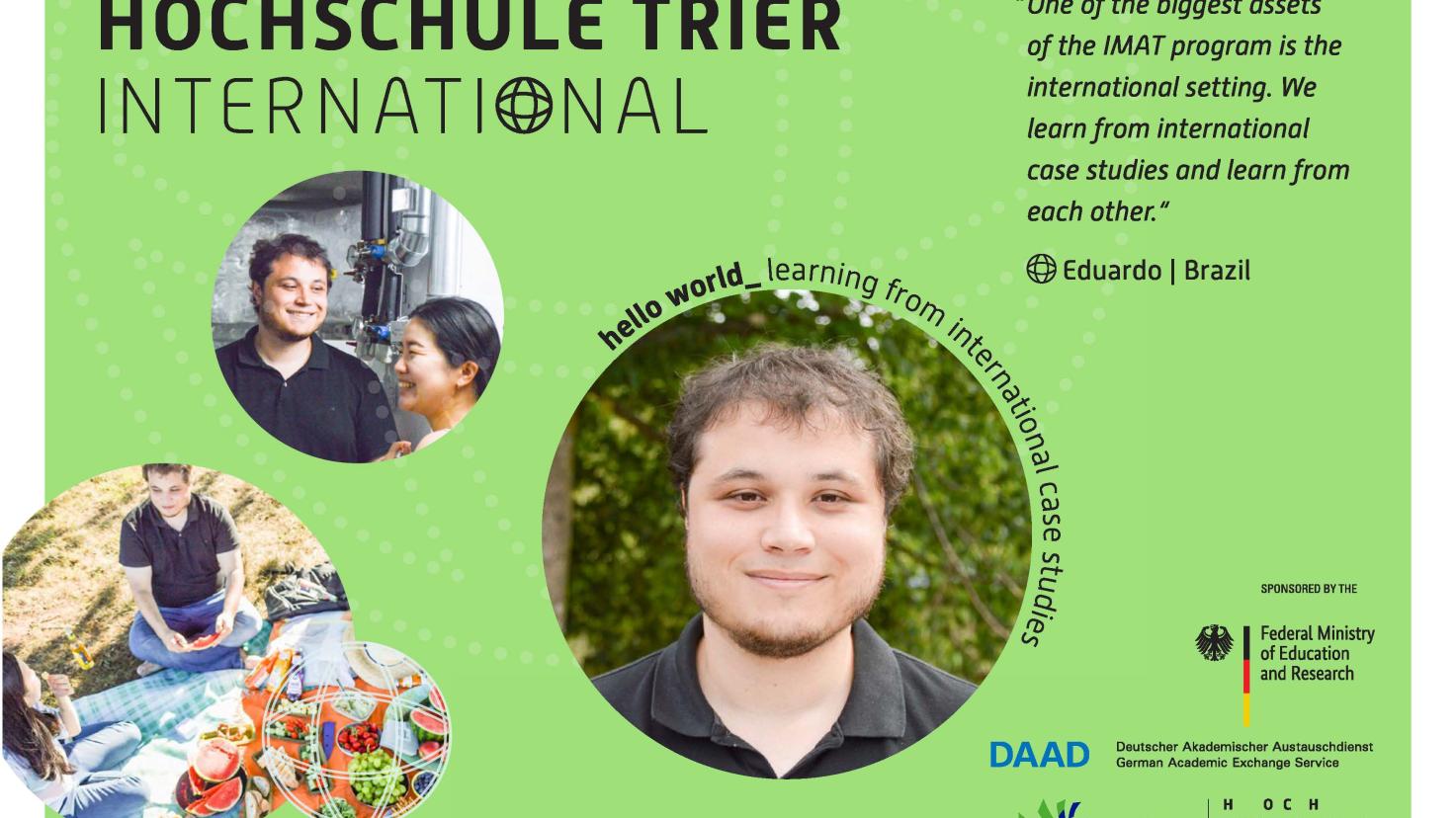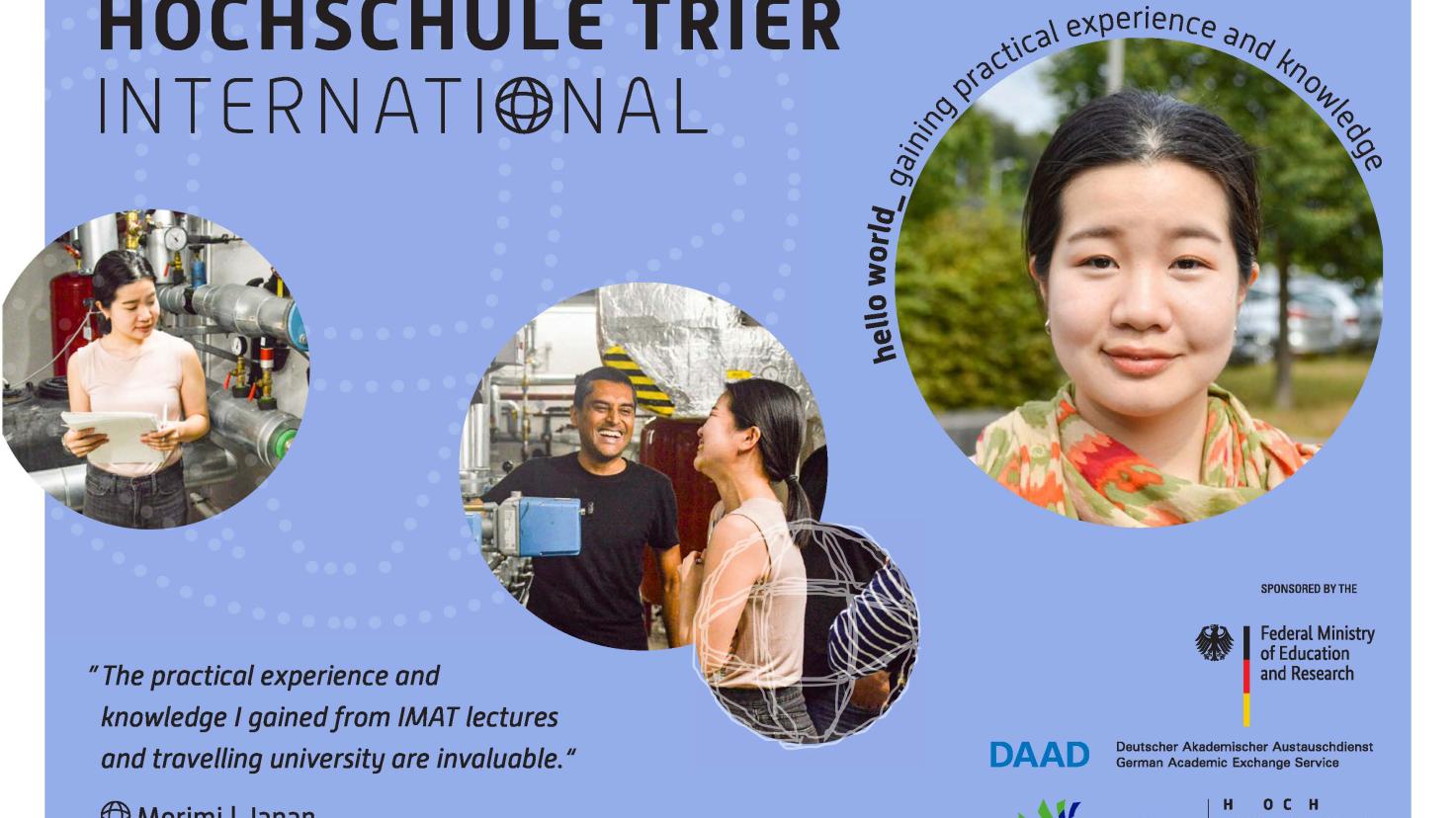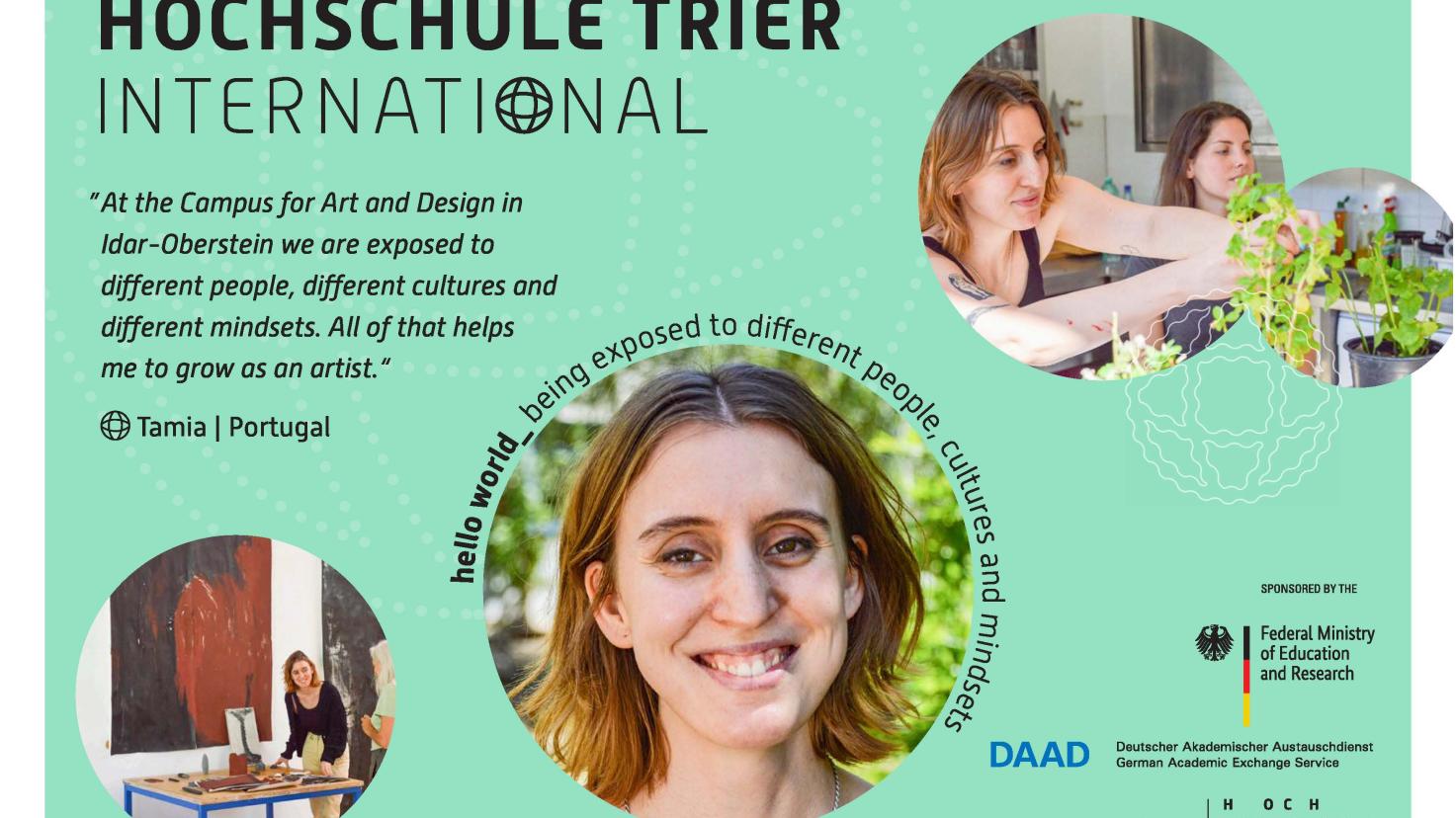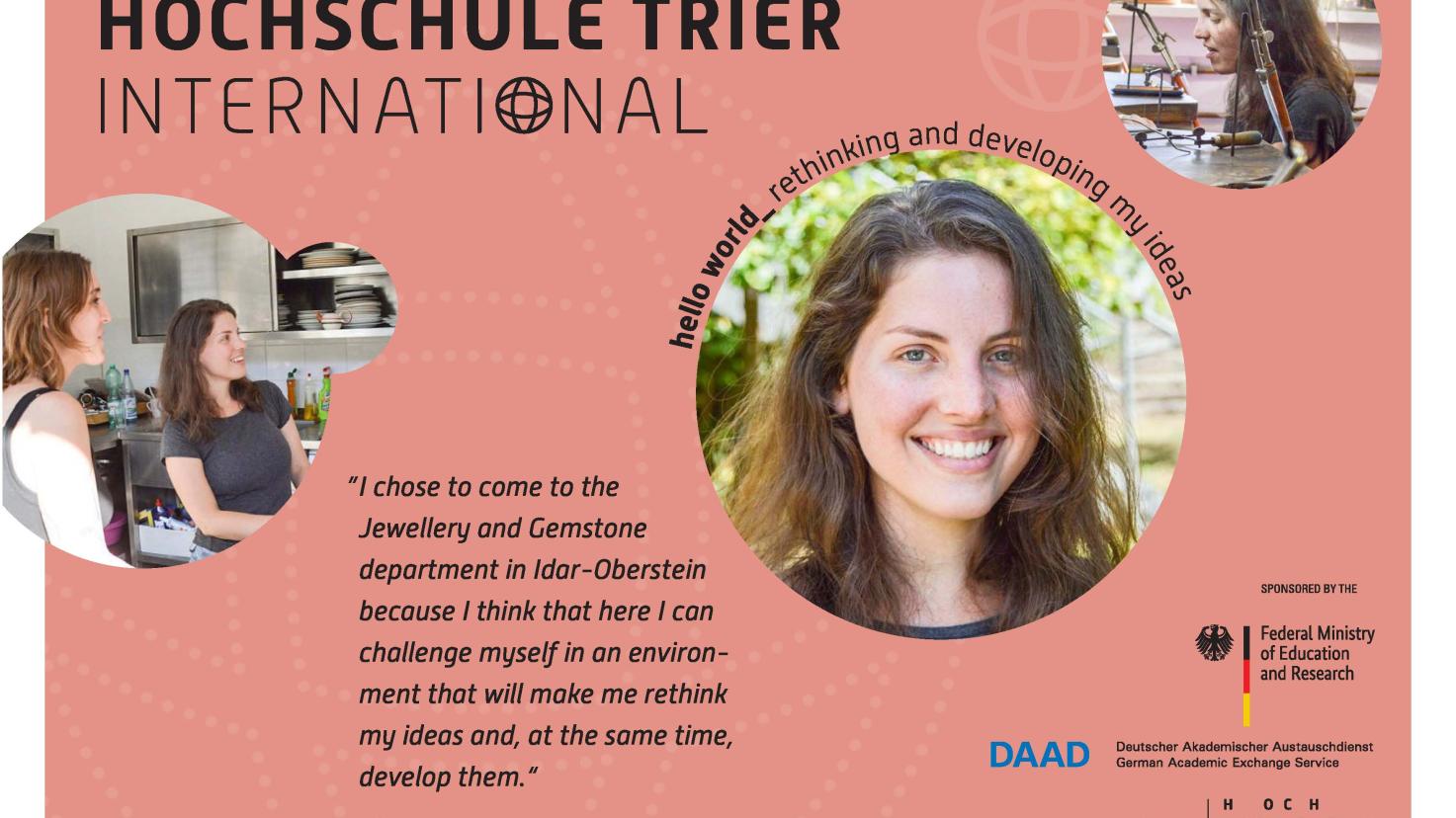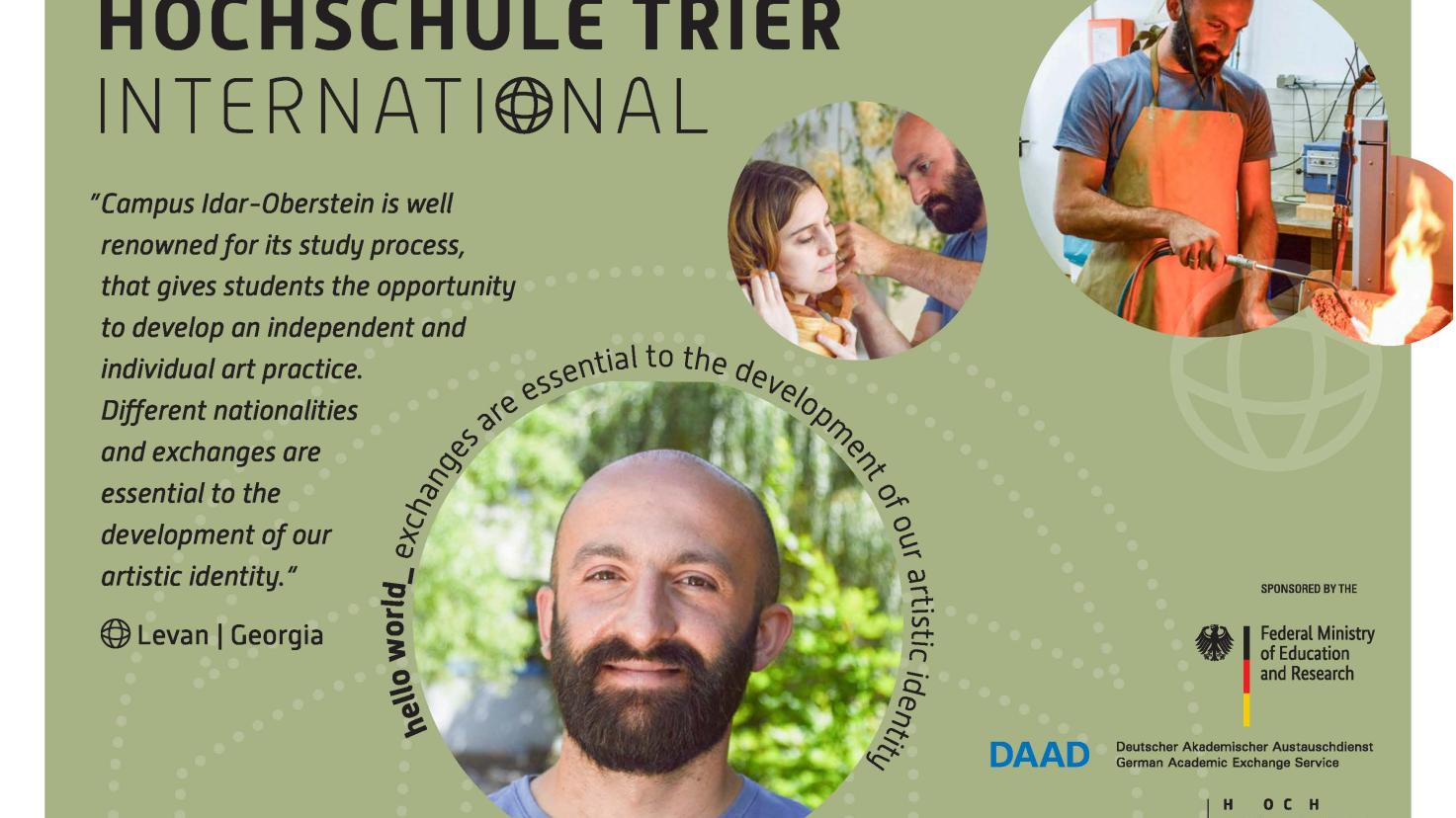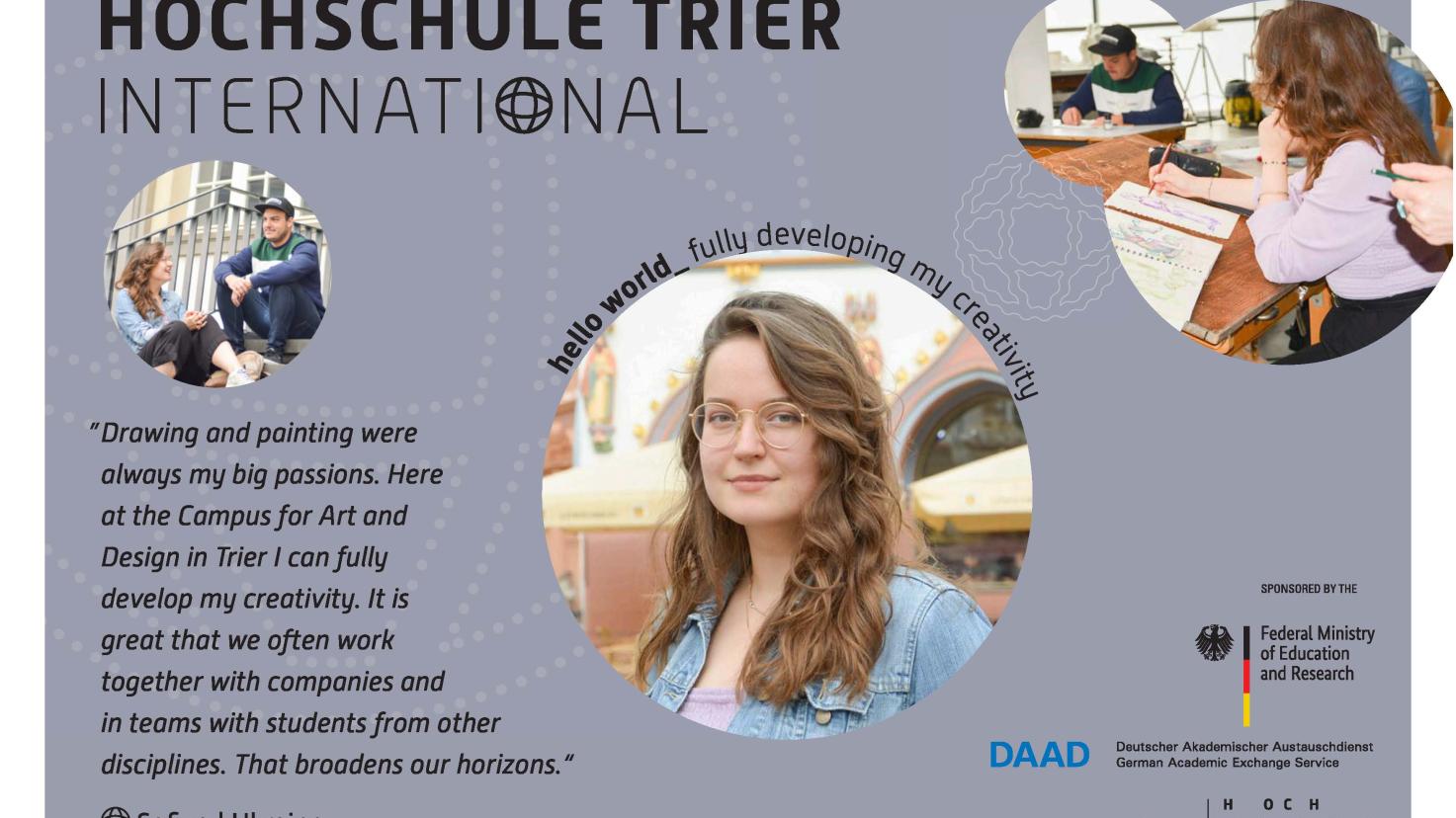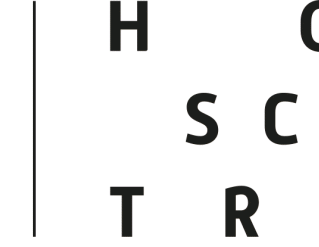 GERMANY
https://www.hochschule-trier.de/
international@hochschule-trier.de
Trier University of Applied Sciences Schneidershof 54293 Trier
Trier University of Applied Sciences, centrally located in the heart of Europe, is an excellent place for practical learning, pioneering research, and internationality in the truest sense of the word. We teach and research with joy and enthusiasm – for and with our students. There are around 7,200 students on our three campuses, all studying in a vivid, interdisciplinary, and intercultural exchange. This makes Trier University of Applied Sciences one of the largest universities of applied sciences in Rhineland-Palatinate.
With around 85 programs of study in a wide variety of fi elds, the study opportunities we off er are unparalleled in the region. Here, the synergies of technology, computer science, civil and supply engineering, food technology, business, law, environment, health, and design allow for the creation of innovative, pioneering projects.
Our practice-oriented study concepts and teaching methods aim to educate at the highest level, in order to ensure that our graduates are ideally equipped for the job market of tomorrow. The central societal and technological developments of our time are at the forefront of our education.
The challenges of tomorrow are the building blocks of our work today. Trier University of Applied Sciences also stands for top-level, application-oriented research. Its innovation and ingenuity have made it the university of applied sciences in Rhineland-Palatinate with the most third-party funding.
The contributions of our students, teachers, doctoral candidates, and cooperation partners at Trier University of Applied Sciences make possible the creation of new knowledge and allow innovative projects to fi nd their way in science, business, and society. We design the living environments of the future, the digital transformation, the mobility of tomorrow, the sustainable development. I invite you to come and discover the diversity of our university for yourself!
FIELDS OF STUDY
Agriculture, Forestry, and Fishery
Architecture and Building
Economics & Statistical Sciences
Engineering and Engineering Trades
Journalism and Information
Manufacturing and Processing
Medicinal Chemistry & Pharmaceutical Technology
Medicine, Surgery, & Dentistry
Obstetrics, Nursery, Physiotherapy, & Medical Radiology
Social and Behavioral Science
Urban Planning & Land Management
Visual Design (Graphic Design)
| Symbols & Programme Name | PROGRAMME | Degree Level | Duration | Tuition | |
| --- | --- | --- | --- | --- | --- |
| | Bachelor of Arts (B.A.) | Certificate | Standard period of study: 7 semesters (210 ECTS) | No tuition fees. Payment of student Service Contribution approximately 300€ per semester | |
| | Bachelor of Arts (B.A.) | Masters | Standard period of study: 7 semesters, two of them abroad (210 ECTS) | No tuition fees. Payment of student Service Contribution approximately 300€ per semester | |
| | Computer Science (B.Sc.), Bachelor of Science (B.Sc.) | Certificate | 6 semesters | No tuition fees. Payment of student Service Contribution approximately 300€ per semester | |
| Engineering and Engineering Trades | Study Semester Program: Mechanical Engineering | Certificate | 3-months Study Semester | No tuition fees. Payment of student service contribution approximately 300 € per semester including free local public transport in the region | |
| | Sustainable Business and Technology (B.Eng.) | Masters | 6 Semesters (180 ECTS) | None (only semester fees) https://www.umwelt-campus.de/en/study/application-admission/semester-fee | |
| | International Material Flow Management (M.Sc.) | Masters | 4 Semesters. | Yes. (For more information, please visit imat-master.com) | |
| Engineering and Engineering Trades | Interdisciplinary Engineering (M.Sc.) | Masters | 3 semesters (90 ECTS) | None, but semester fee https://www.hochschule-trier.de/en/main-campus/study/application-admission/semesterbeitrag | |